WINES EXPORT AGENCY's Selection
Château BOURDIEU
AOC Blaye Côtes de Bordeaux, Bordeaux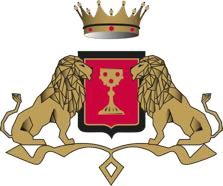 One of the oldest vineyard in the Blayais (1464), which owes its name to the
« Bourdieux », winegrowing holdings which developed after the 100th war.

Winery overview :
Located on the right bank of the Gironde estuary, Château Bourdieu covers 75 hectares in AOC Blaye Côtes de Bordeaux.
Property of the Family Schweizer since 1993, the vines, with an average age of 35, are both bathed in sunshine and protected from the aggressiveness of the rays at the hottest hours.
This Great Bordeaux Wine is subject to constant attention: regular soil maintenance, selective disbudding in order to control yields (40 hl / ha) and increase the concentration of aromas, manual stripping to allow prophylaxis important, careful sorting in order to keep only the most beautiful berries.